Unfortunately, anyone can sue anyone else (even ole Yahweh) for anything at any time. Brides and Grooms are no exception.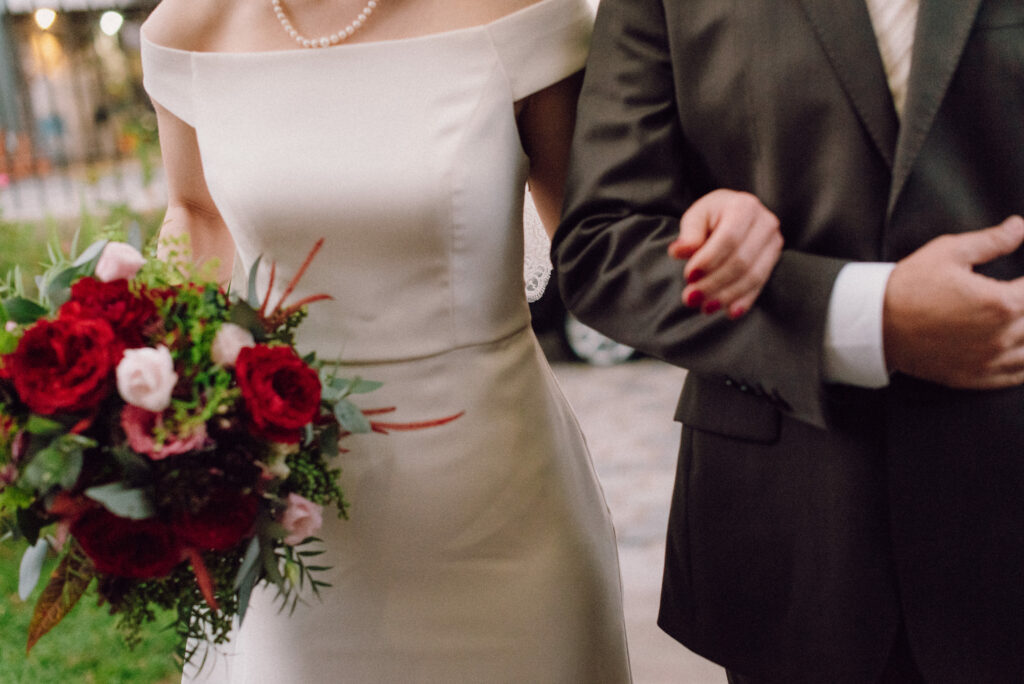 As a "Wedding Lawyer," I most often represent the business side of the equation. Still, I am often confronted by angry Brides and Grooms who want to take their vendors to Court. Most often, the vendor failed to live up to the hype (i.e. photos weren't pretty or didn't capture the whole affair, the wedding planner went with the wrong type of place settings, the DJ didn't play the 'Chicken Dance,' etc.), sometimes it's more serious than that (i.e. the vendor never showed up, or skipped town two weeks before). Still, either way you slice it, a jilted client's avenue for retribution is more than likely going to be the Breach of Contract Lawsuit brought in Small Claims Court.
Are Lawsuits Against Wedding Vendors Different Than Other Lawsuits?
Potentially.
Generally, in Breach of Contract Lawsuits, the purpose of the claim is to put the non-breaching party into a position that they would have been had the breach not occurred. If you are a fan of this blog, you know that this type of remedy is called 'expectation damages.' So for example, if a Bride paid $1000 for a DJ to play songs for for 5 hours at $200 per hour, then at the end of the night, the Bride will no longer have $1000, but will have had 5 hours of the 'Chicken Dance' with her relatives. So, if the DJ left an hour early, the Bride's expectation damages would be about $200. Get it? Awesome. See, you're a creative AND good at math.
As you may have noticed, the law tends to look at Breach of Contract lawsuits as math problems. Courts will tend to stick strictly to expectation damages and not delve into the issue of 'pain and suffering' or 'mental anguish.' However, depending on the nature of a wedding vendor's breach of contract (and if there is another underlying 'tort,' or civil wrong), some Courts will sometimes throw 'pain and suffering' in there. Why? Because a wedding vendor contract is not like a phone contract: it's potentially a once-in-a-lifetime occurrence (well, possibly, I have a buddy that still has a Cricket phone). In other words, because the stakes of performance are higher, the potential fallout can be greater.
Are Lawsuits Against Wedding Vendors Generally Successful?
They can be.
Even though we are inundated with stories of meritless lawsuits, successful Small Claims Lawsuits against wedding professionals are not uncommon. I recommend to all my clients that they should work to resolve issues of non-performance or sub-standard performance out with the client as soon as possible. An angry Bride one day can be happy Plaintiff the next.