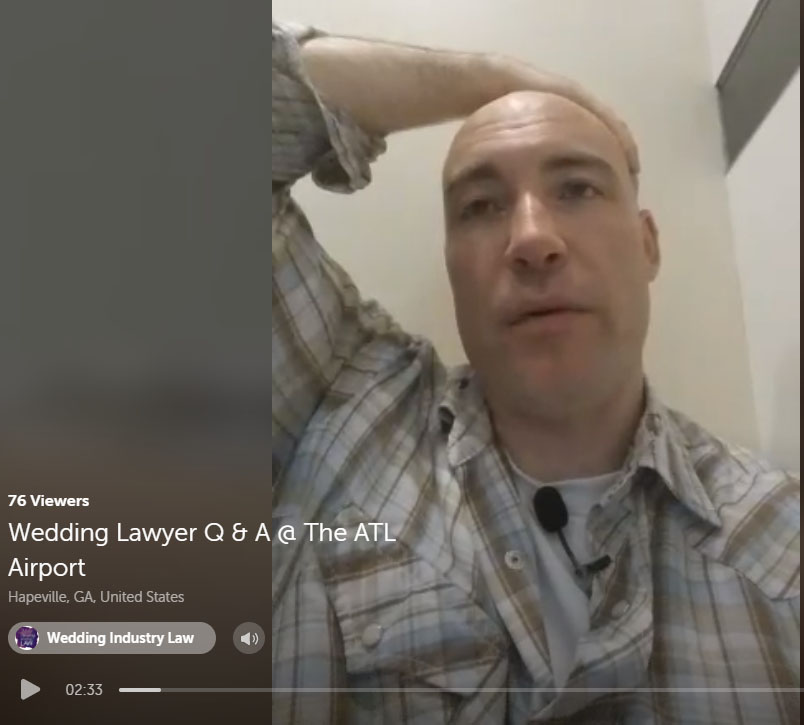 Ooops, I did it again. It's me against the trolls on #Periscope. Anyway, check out another installment of Wedding Lawyer Q & A as I wait to board my airplane.
I talk about:
Retainer or Deposit?
What can I have in my contract?
What gate is the Las Vegas flight boarding?