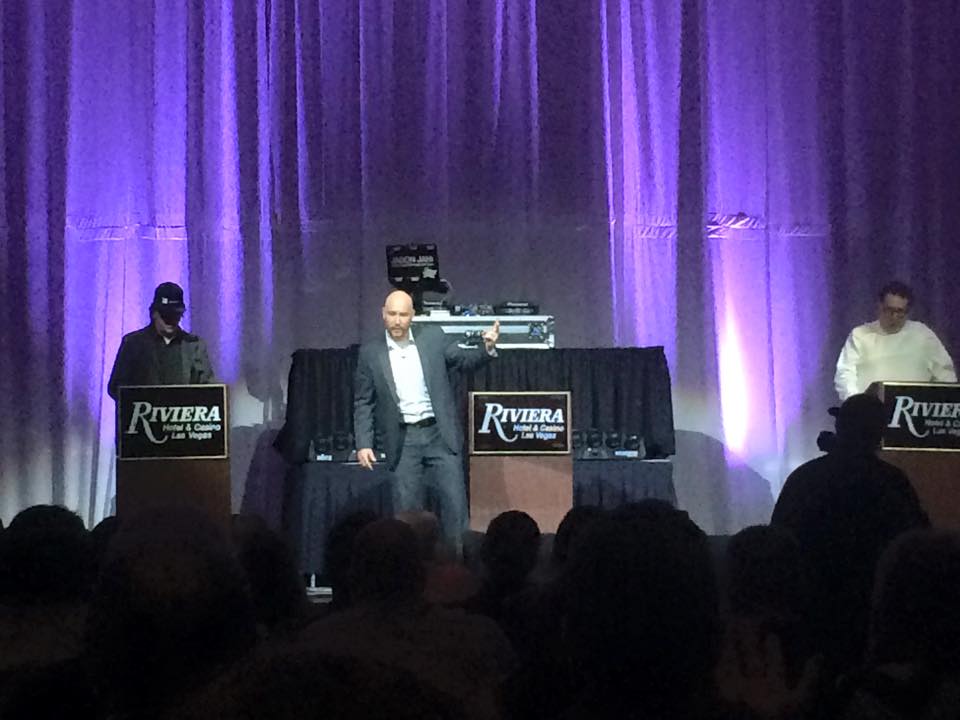 Last week was definitely off the chain. I had the honor or presenting, for the second year in a row, at the Mobile Beat Las Vegas DJ Conference. Hosted by The Entertainment Experience, aka Jason Jones and Bill Hermann, MBLV15 was the ultimate mobile DJ conference. Over a thousand attendees, speakers, exhibitors, and sponsors swarmed on the Riviera Casino in Las Vegas for four days of music, education, and inspiration. DJs of all stripes networked, learned, and partied. Nuff' said. If you are a DJ and you have not attended a Mobile Beat Las Vegas Convention, get your ticket, buddy.
This year I got to see Sir Mix-a-Lot and Penn Jillette. Next year, who knows?
So, in case you missed my presentation, "The State vs. John Q. DJ," I will be posting pieces of the seminar on YouTube in the coming weeks. However, be warned, there is a tremendous amount of cross-dressing and Russian accents.
What happens when people stop being polite and start getting real? Real litigious, that is. Wedding Lawyer and Trial Attorney Rob Schenk, with the help of some friends, presents "The State vs. John Q. DJ", a seminar designed to inform and entertain the Mobile DJ on common lawsuits brought against DJs. From breach of contract to misrepresentation, the DJ can find him or herself facing steep verdicts. Want the ammunition to fight off such claims? Don't miss it!
Come to this seminar to learn the following:
Can a verbal contract be legally enforceable?
Can I be on the hook for pain and suffering if I'm late to the event?
Do I need to get permission to photograph the event?
Can I sue if my ex-client disparages me online?