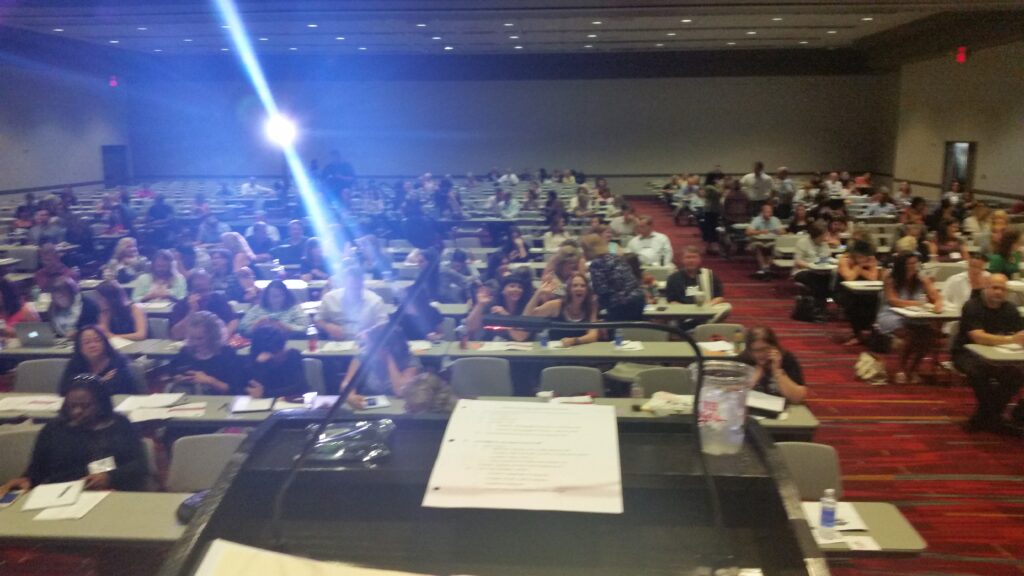 Wedding MBA 2015 was off the proverbial hook. If the third time's the charm, then the fourth time is all the charms. I'm talking green clovers, blue diamonds, purple horseshoes, and the rest. After four years of experiencing this convention, I can say that it only gets better and better. If you have the means, I highly recommend you pick up some tickets. It is so choice.
You can't really beat 4 days of wedding business education, networking, and entertainment. I got to meet and see some of the industry's 'heavy hitters.' From Andy Ebon, Alan Berg, Sonny Ganguly, and Carley Roney (I have a total crush on this lady), it's wall-to-wall information straight from the horse's mouth. I also got to reconnect and hang with all my homeboys and homegirls. Big Ups to the 'gang,' for keeping me from losing all my money at the craps tables.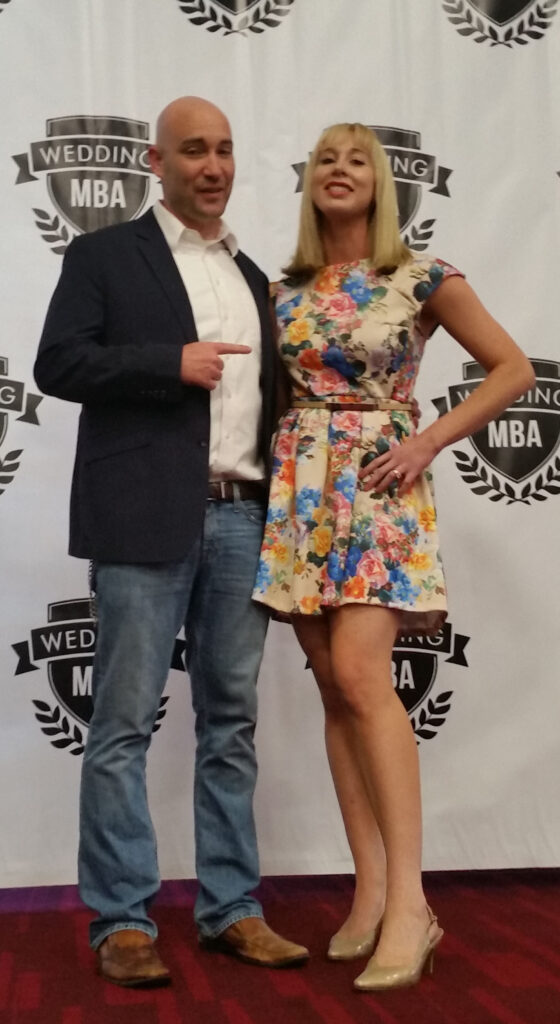 Shannon Underwood, Wedding MBA's Big Cheese and Head Honcho, kindly allowed me to address the attendees a record 4 times. On Monday, I spoke in breakout sessions for Wedding Venue operators ("Skin in the Game: Venue Law & Liability in the 21st Century") and Wedding Photographers ("Wedding Photography Law Demystified: 5 Questions with a Wedding Lawyer"). On Wednesday, I presented my main seminar ("The People's Court: 3 Ways to Avoid Litigation") and a WedTalk ("Bad Press: Avoiding Defamation"). In the coming weeks, I will providing blog articles and videos dealing with the topics addressed in these seminars, so stay tuned!
Here are some of my highlights:
Kathryn Hamm: "Same-Sex Couple's & The Modern Market." This was my absolute favorite presentation of the entire week. Kathryn, editor of GayWeddings.com and WeddingWire Education expert, spoke about the importance of being competent in the business of same-sex weddings. According to Kathryn, wedding professionals (including myself!!) should make an extra effort to be sensitive to the terminology, needs, and objectives of the 21st Century LGBT ceremony. Her seminar was uplifting, hopeful, informative, riddled with excellent examples, and totally didn't make me almost cry. That's all I have to say about that.
Sonny Ganguly: "Who Wants to Be a Mobile-Aire." You had me at "3D Printing of Food." Sonny's presentations are always about the future of tech. This year, Sonny showed footage of 3D printers, crazy apps, drones, hoverboards (think Back to the Future II) and driverless cars. How does this relate to the wedding business? Who knows? All I know is that I want one of those food printers.
Mark Chapman: "Pay to Play." Mark's presentation was an excellent primer for the wedding business professional who wants to start using 'pay per click' advertising. Totally got to see all the things I have been doing wrong.
Leslie Wong: "Keeping Up with the Zuckerbergs." Leslie's seminar dealt with the use of apps and CMS systems in order to capture and respond to leads. I enjoyed the fact that she used Tinder as an example, but like, in a good way. Tinder is, in fact, the Devil.
Alison Howard: "Lights, Camera, Action." This is like my third time seeing Alison speak on video blogs and YouTube. She is an expert on the homemade video blog and a delightful person. I learned that she uses standard lighting rigs on the left and right, and a standard 'make-up' style light in the middle for her skin. Totally makes sense. So, even though she has totally given me the diss on two separate lunch/dinner invites, I will continue to be a fan. You can only use the "I had bad Chinese food" one time. Or, you should just stop eating Chinese food. Jeez.
The Knot Party: Big shout out to Tom Chelednik from the Knot for getting me into the Knot Party over at the Aria. Actually, Tom got Cherie Ronning into the Knot Party, and Cherie "gave" me her ticket. That is to say, Cheryl Bailey pulled a Mentos-style subterfuge on the ticket lady and….It doesn't matter. I got in. And it was like Eyes Wide Shut meets the Mt. Juliet Skating Rink circa 1991. So, totally radical.
The Wedding Network USA Posse: Big ups to Cherie Ronning and Erin Osaki for allowing me to hang out with them so much. These ladies introduced me to everyone. And I say 'everyone' because I have completely forgotten everyone's names. Will I meet them at some other networking event? I don't think so. But seriously, these broads are the best and I'm glad they were there to keep me company.
The WedFormz Crew: Another big shout out to Shea and Cheryl Bailey, my PICs with WedFormz LLC. These guys are the real deal. Just don't give Cheryl any attitude. Or peaches. Especially peaches.
Umami Burger @ The SLS Casino: Dude, I am a convert to the 'Manly Burger' at the Umami Burger in the SLS Casino. Meat and bacon fat. You cannot beat that with a bat. I thought that H & F Burger here in Atlanta had the best hamburger in the world. Wrong. Umami has won that title. I had 4 of them in a span of 48 hours. You read that correctly. Shut up.
The Linq Casino: This place has come along way since the days of Imperial Palace. Had a legendary run at the craps table. I held the dice for at least 25 minutes, made like 5 points, but couldn't complete the Fire Bet. Next year!!
Here are the lows:
Las Vegas Fire Department: I don't want to live in a world where I cannot use orange extension cords. Along with duct tape, orange extension cords are used on or in 99% of my electrical appliances in my apartment. According the LVFD, it is a fire hazard. If that is truly the case, then my crib would be a molten ash heap. C'mon, bros.
Wedding Industry Law's Booth: One attendee told me that my booth was "literally the worst booth" she had ever seen. Next year, I will make sure to hide my snack nuts.
So, all in all, it was a fantastic experience. Hopefully, I didn't dull the pants off of everyone, and Shannon will invite me back next year. If so, see you there!!!